Gameloop is one of the most popular Android emulators for PC, and you can play many games on it. However, Mobile Legends is not available on the Gameloop App Market. So this tutorial will help you to install and play Mobile Legends in Gameloop. In our tutorial, we are using the latest version of Gameloop.
Gameloop is famous for PlayerUnknown's Battlegrounds (PUBG) as it is rebranded. Earlier it was known as Tencent Gaming Buddy. Before installing Gameloop, don't forget to check the minimum system requirements:
Why Use Game Loop Tencent for Mobile Legends bang bang
Gaming Buddy Game Loop Player is the best free Android emulator and 50 million people already enjoy its superb Android gaming experience. The Tencent virtualization technology empowers you to play thousands of Android games smoothly on your PC, even the most graphic-intensive ones.
Install Mobile Legends bang bang on Game Loop Emulator
First Download & Install gameloop mobile legends Official Emulator
Open Game Loop and Click on Game Center
Now Click on Mobile Legends.
Server Vietnam or International
Finally, Click on Install Button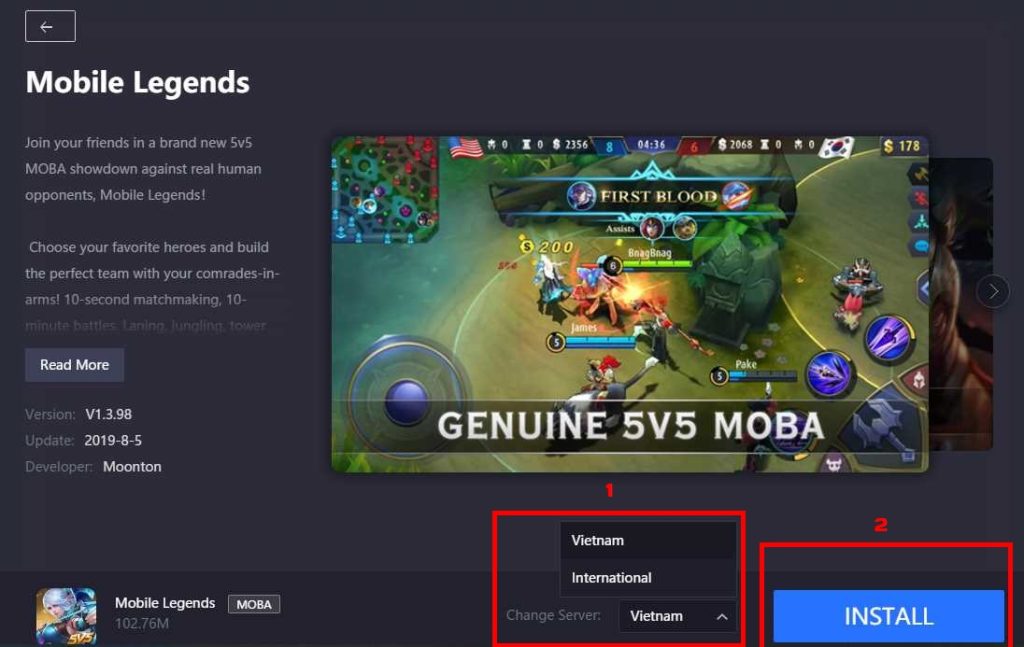 After installation, Your Ready To Play The Game
Video Guide To Install Play Mobile Legends on PC
Steps to Install Mobile Legends in Gameloop
Follow the steps below to install and play mobile legends in gameloop emulator on pc.
Step 1: Open Gameloop
First, open your gameloop emulator. If you don't have gamelooop emulator download the gameloop emulator from the official website. The link is below:
Step 2: Open Playstore
Now, go to the top bar and click on "Me" then scroll down and then click on play store to open the play store. You can see gameloop emulator is loading.
Step 3: Search Mobile Legends
Now, on the play store, search for the Mobile Legends as in the image below.
how to install mobile legends in gameloop
Step 4: Install Mobile Legends
Now click on "install" to install the mobile legends on the game loop emulator.
how to download mobile legends on game loop
Step 5: Open Mobile Legends
After installing mobile legends, click on play to open the mobile legends.