let's find out What is PUBG Game. PUBG (Player Unknown BattleGround) basically is a game in which 100 players land on an island and who will survive is the winner.
Founder of PUBG: Brenda Greene, Published by Tencent gamings.
Requirements for playing PUBG mobile
An Internet connection.

Any Andriod device 

(Android 5.1 and higher and at least 2GB of RAM) 

or iOS

(iPhone version needs iOS 9.0 or later versions).

Your Age should be more than 16.
All about the game
There are many modes in this game
Classic Mode

: In this mode, you land on an island with 100 players, you can play this mode as a single or duo or four people group the interesting part is you meet new people every game if you play duo or squad(a group of 4).

Arcade: 

In every game, there is a carrier game and quick match so the practice gameplay is the arcade in which you will land on a map with 25-28 players.

Zombie mode

: this mode is as same as a classic match but the zombies also can kill you while playing.

Practice mode: 

This is the place where you improve your gaming skills.
Basic rules in PUBG mobile game
When you start playing the game you have to keep an eye on the blue zone timer at the right top end.

Use good earphones so that you can hear the enemy coming.

Select the correct server according to your country or you can select the server which is shown in green color.

land on the map survives to kill that is what you have to do.
Now you got the idea What is PUBG mobile all about.
If you are investing time in gaming you should be good at that game so let us discuss some tips and tricks in PUBG mobile
Don't carry more bullets of shotgun which eventually you don't need.

Any attachment to Ump9 opens fast.

when somebody is shooting you in the open ground run zig-zig.

The beauty of playing PUBG mobile is with friends keep good coordination with your friends.

Use a gyroscope for better aiming.

if you are a beginner play from edge to edge i.e play and be at the end of the white circle, have a vehicle to move at the circle soon.

Turn off the mission impossible music in the audio setting.

Don't compromise on the healing.

Reveal your spot if you think you can down the enemy and he is in your range.

Choose the right ping.

Decide your landing spot wisely if your beginner chooses a place that is high loot and most people do not land there.

Distribute your loot among your teammates.

use peek to fire so that your body does not revel.
Best loot places in Erangel Map
Military Base

Georgopoulos

Novorepnoye

Mylta

Pochinki

Mansion

Mylta Power

School

Severny
Best loot places in Miramar map
Hacienda del Patron

Los leones

Pecado

Prison

Campo Milita
Best loot places in Sanhok Map
Paradise Resort

Bootcamp

Pai Naan

Ruins
Best loot places in Vikendi Map
Villa

Castle

Tovar

Goroku
what is pubg game and how to play
PUBG is the first of what is now called the Battle Royale genre of videogames. In it, 100 players fight inside a digital landscape, with the last one or team standing is the winner. There are currently 4 landscapes or maps that players can play on, each containing many different types of natural landscapes, such as rivers, grasslands, rocky plains, lakes, hills, mountains, and swamps. They also contain many different types of buildings, from small shacks and single-room houses to larger multi-storied homes, hospitals, schools, hotels, and even military bases.
The players parachute onto the landscape from a plane and then have to search the buildings for guns, melee weapons, ammunition, and bombs with which to fight. Armor and helmets that will increase their durability and bandages, health packs, energy drinks, and painkillers that will heal them from damage. There are also three sizes of backpacks, that provide greater capacity to carry the tools they find. The landscape is very vast, so players often have to travel thousands of feet, within the game.
There are a variety of different guns, including, pistols, rifles, sniper rifles, and shotguns, each with different advantages in terms of usability, magazine size, and the damage was done. There are also a number of different attachments that can be used to make a gun more useful. These include scopes, silencers, flash hiders, compensators that reduce recoil, and magazine extenders.
Periodically planes will fly over the map and either bomb the area below or drop a package containing high-level armor and especially powerful guns. When a player dies they leave behind a crate containing all of the material that they had on them.
The key feature here though is the fact that only a portion of the map is considered a playable area. As time goes on, that area shrinks, and anyone outside it will rapidly take damage. This forces the players into an ever-smaller space. Bringing them all into contact with one another. Otherwise, the matches would just stretch on for hours. There are also a variety of vehicles that allow the players to travel much faster and even run other players over.
Like most games, PUBG lets the player win a number of different outfits for their player characters. The outfits are just cosmetic though, they don't affect gameplay. The game is actually based on mods that the creator made for a number of other games.
Players can play either in teams of two and four, or solo. Aside from the normal mode, there is also an arcade mode that includes an 8-minute version on a much smaller play area, a 15-minute mode that only includes snipe rifles, and a War mode, where players repeatedly reenter the match after dying and the first one to kill 14 others, wins the round.
Recently they also included a Zombie mode as part of a cross-promotion with the rerelease of 'Resident Evil 2'. In this mode, players also have to contend with hordes of zombies from the resident evil games.
What is the history behind pubg game?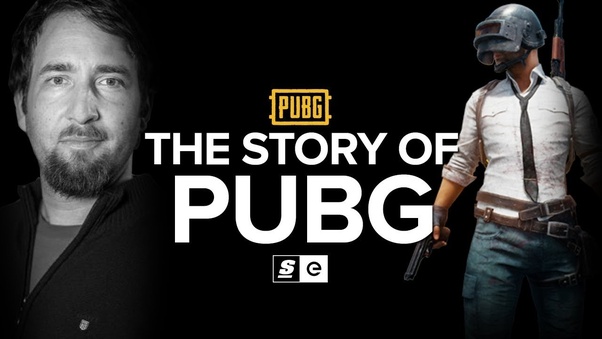 Brendan Greene is the man behind PUBG. He was born in Ireland but moved to Brazil to work as a photographer and web developer. Amid his opportunity in the South American nation, he found his love and got married. However it ended after two years and he headed back home to Ireland. He began making his own way into game development. This was the time when the classic game Arma 2 was modded into DayZ: Battle Royale, which turned into an immense success. The eyes had been opened for Greene and the game development organization Daybreak hired him. But he soon left that organization.
Months later, he sat on a plane to Seoul. The minds behind South Korean Bluehole had been impressed by Greene's ideas and thoughts on battle royale games. Bluehole wanted him as creative director and PUBG was on the horizon. In mid 2016, they started to build up the game with a zeal to release it in a year. On March 23, 2017 it was the time when an early access release to Steam came and it promptly turned into a success regardless of a few bugs. But the developers were in no mood to cope with bugs. They focused on their game testing. They even outsourced their beta copies to multiple game testing agencies for rigorous test and provide feedback.
Within a year, the game had sold 50 million copies worldwide over PC and Xbox One. On Steam's list of the most prominent games, PUBG is still on top, before games like Dota 2 and Counter Strike: Global Offensive. However, regardless of fine numbers, they have challenges. They had to make the game smoother, compatible across various platforms and more importantly executing a thorough game testing process. Because, they knew the importance of game testing in a game. It not only allows developers to track down the bugs but also receive general review and gameplay experience.
Battlegrounds brings drama and excitement into the game. The combo is what makes the game so interesting to watch, regardless of any streamers individual skill-level. With each game, you go through strong emotional moments: the elation of finding an AWM,the nerves as footsteps creep into the house, or the relief after a successful combat. Ultimately, it isn't a spectator game about winning or losing, but a series of narrative ordeals, most of which end with a bullet or crossbow.
Is PUBG an addictive game?
Yes pubg is a most addictive game or we can say thing I have ever experienced, it is difficult but possible to get rid of pubg ..let me tell you all how it can ruin your EVERYTHING if you don't leave it
Who is the maker of PUBG?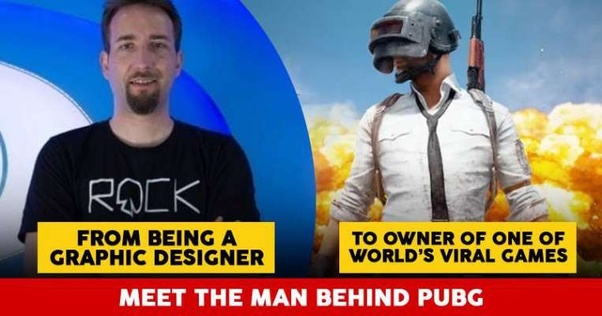 The person who is responsible for the creation of this game is 37 years old Brendan Greene. He is basically from Ireland but has worked as a photographer and web developer in Brazil; however, after some time, he returned to his country.
In 2013, Brendan fell in love with DayZ which was a mod of open world military simulator 'Arma 2' and he started working for creating a mod of his own for DayZ. This mod by Brendan was inspired from 'Battle Royale' which was a Japanese movie and in it, the Zombies were replaced by other people against whom the gamer has to fight to survive.
Brendan learned coding while creating his mod and it was then that the first version of PUBG was created. It became very popular as DayZ was already a favorite of gamers.
Who is the CEO of the PUBG game?
About 4 days ago, the CEO of PUBG Corp. CH Kim had answered many questions of InvenGlobal in an interview where many information can be found about the title. As one of the most successful games of 2017, PUBG has attracted – and it still attracts – many gamers around the world. The story of PUBG is an interesting one as the game was a huge hit even before it was finished. Currently, it breaks many records on Steam and Xbox One. As for today, there are 3 million players who are playing PUBG on their PC. And if you add the numbers of Xbox One users, the number gets bigger and bigger.
In which country is PUBG made?
PUBG is developed by one of the most developed countries in the world i.e. South Korea ,but untill partenership with China it was just PUBG PC and was not much popular at that time.. Later a Chinese company did partnership with it(Tencent) and it resulted in the massive game PUBG mobile.
PUBG is a Chinese Game?
PUBG which is PUBG PC is made in Korea by company Bluehole now known as PUBG corporation
How can I get better at PUBG?
ASSUMING YOUR GAME IS NOT LAGGING HAVE A SMOOTH GAMEPLAY WITH GOOD PING (below 100ms) , There are few tips which can improve your game –
1.Good layout : If you are playing in phone , make sure you have a good layout like in the picture shown , i have increased the size of fire , scope, and jump button on the right of the screen.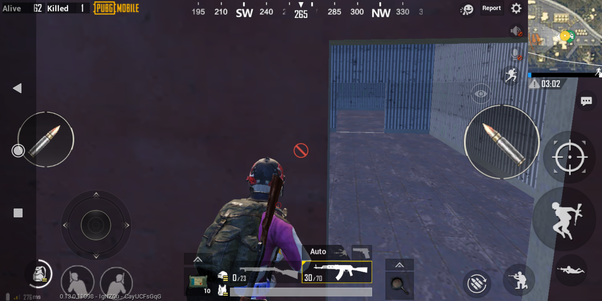 2. TPP helps: What is tpp?
In the above screenshot, you can see the my player hiding behind the wall but still manages to see his front area, now as the footsteps (In the map) come closer,when you see the enemy, you can press the fire button without opening a scope or you can open scope and fire when the enemy is a bit far from you.This is very advantageous when you play in TPP mode.
3. Aim the head: Everytime when you open a scope and fire , try to aim and hit the enemy's head. This will give more damage and you will get an easy kill.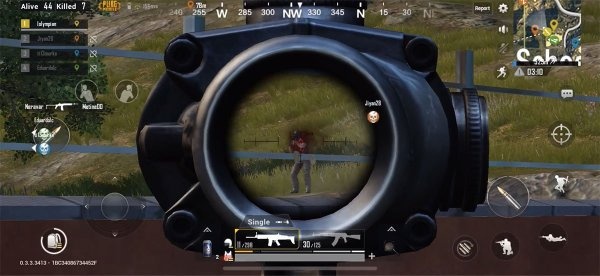 4. Recoil control– As you open a scope and fire, very often you see your gun is going upward due to recoil and you are not able to hit perfectly. Simple method to prevent this is drag your screen downwards with right finger . This video will clear your doubts-
5. Peak and quick scope: Make sure you have enabled peak through settings , now have a cover and press peak with left thumb, and then quickly press scope and fire which is in your right finger .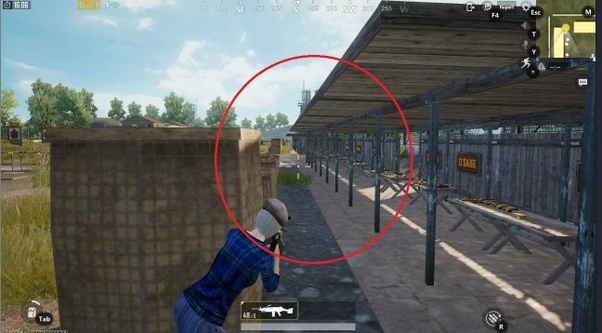 6. Timing of Grenade: When there is enemy inside any house , always release grenade at the last moment so that the enemy doesn't get any time to change his position.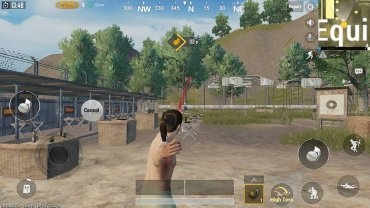 7. Eye button: Always use this eye button to see your back and left – right. So if there is an enemy behind you, you can easily spot him.
8. Nice headphones/earphones : This is one of the major thing which can create difference, just check the left and right earpiece are in left and right ears respectively. Now as the enemy approaches you , you will get to know from which direction he is coming and accordingly change your postion and have a good cover. In this way he can't surprise you.
These are the basic things which will surely help you. Please upvote.