PUBG Mobile and Call of Duty Mobile has begun to become one of the year's best known and most popular players. It was released for the Xbox and PC earlier but was later released for both Ios and PlayStation consoles. The one that's free to play for mobile devices. This means that no charge for downloading the version made for Android and iOS devices is needed for the game. This was the change that made it even more popular, and Tencent worked with regular updates to keep all versions in sync.
Tencent Gaming Buddy PUBG Mobile Emulator( Gameloop) for PC
Tencent Gaming Buddy Emulator for Windows 10 PC has been released for players who prefer to play games on their computers. This emulator will allow players on their PCs to emulate PUBG Mobile. It means that the player can continue with the gameplay with the aid of the keyboard and the mouse.
All you need to do is install and run this Tencent Game Loop Emulator's executable file for Windows 10 PC.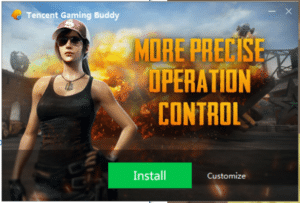 Click on Install to install the Tencent Gameloop interface.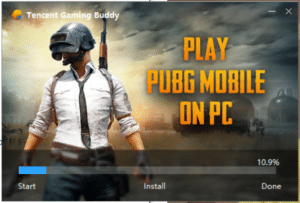 After it is done installing the interface, click on Start to run the Interface.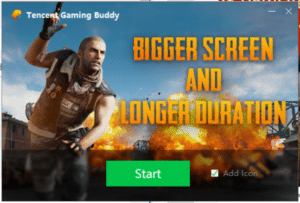 It will start downloading the Gaming engine on which the game will run.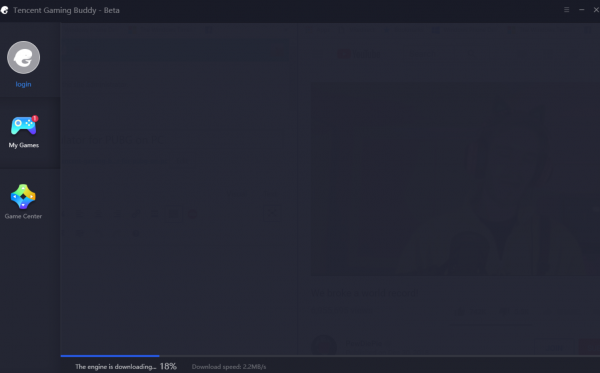 When it is done downloading the gaming engine, it will start to download the main game of PUBG Mobile from its servers.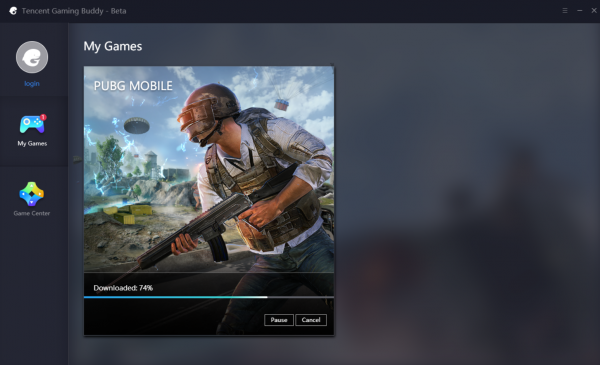 The maximum downloaded data would vary from 2.0 GB. After the main game is successfully downloaded, you can just click on Play to start the game.
It will then work just like it does on an Android device – but the only difference would be the fact that you will be using your mouse and a keyboard to control your character during the gameplay.
Controls for PUBG Mobile on Tencent Gameloop
The following controls are available by default when you play PUBG Mobile on Tencent Gaming Buddy Emulator,
WASD: To move forward, left, backward and right.
Left Click: Fire, Punch or use Melee Weapon.
Right Click ADS.
Space Bar: Jump.
C: Crouch.
Z: Prone.
Free Look: ALT and use the mouse to look around.
Shift: Sprint.
Mouse Lock: AutoRun.
Throwable Items: 4, 5, 6.
Healing Items: 7, 8, 9, 0.
F1: For a quick look at all the controls.
F: To Interact.
If you want to toggle any of these settings, you can click on the 3 horizontal bars on the top right corner of the emulator and select Settings which is the second option from the bottom. Make changes to the language, Display Quality, Resolution, Graphics Engine Rendering and more.

FAQ:
1.1 How do I update PUBG in Tencent gaming buddy?
You must have to uninstall the old version of Tencent gaming buddy Emulator and install again by given instruction there.
And if you want to update PUBG then follow the below steps.
Open Tencent Best Ever Emulator.
Click on PUBG
There will be an update option instead of Play.
Now, Enjoy your favorite mobile game on PC.
1.2 Can I play PUBG on PC with 2gb RAM?
No, you Need 4GB Ram for Playing on PC.
1.3 Can I play PUBG with Intel HD graphics?
Intel HD graphics is not very powerful but it can run PUBG Mobile using emulator at acceptable frame rate of 25 FPS and also at a resolution of 1280×720.
1.4 Can PUBG run on Intel HD Graphics 3000?
Yes, you can use Tencent buddy emulator and play at 720p low settings at consistent 40–60fps
1.5 Can we run PUBG without a graphics card on lower settings?
Yes, you can play PUBG mobile without any graphic card. It also little depends on the emulator. There are many emulators for playing this game. Bluestacks, Memu these two emulators are slower than Tencent gaming buddy and many peoples use this emulator because of its official.