Season 17 of PUBG Mobile has come to an end, and Season 18 will begin in just a few hours. The upcoming Royale Pass Season 18 is built on the exclusive theme of Hundred Rhythms.
Users should await the arrival of the latest Royale Pass on PUBG Mobile, which will include a series of in-game objects. Outfits emote, skins and other objects are among them.
In this Royal Pass, players can choose from two advanced sets at levels 1 and 50. As you progress through it, you can select ranking rewards twice.
PUBG Mobile Royale Pass Season 18 release date and time
The existing Royale Pass is closed and for the players locked. By clicking on the Royale Pass icon, players will see a message stating the remaining time until next season.
The new PUBG Mobile Royale Pass Season 18 will begin at 2 AM UTC/7:30 AM IST on March 17, 2021, which is tomorrow. Users will be able to upgrade to Elite Pass and Elite Pass Plus for 600 and 1800 UC once the pass is made available.
Leaked Rewards
Some of the rewards for the upcoming Royale Pass have been leaked.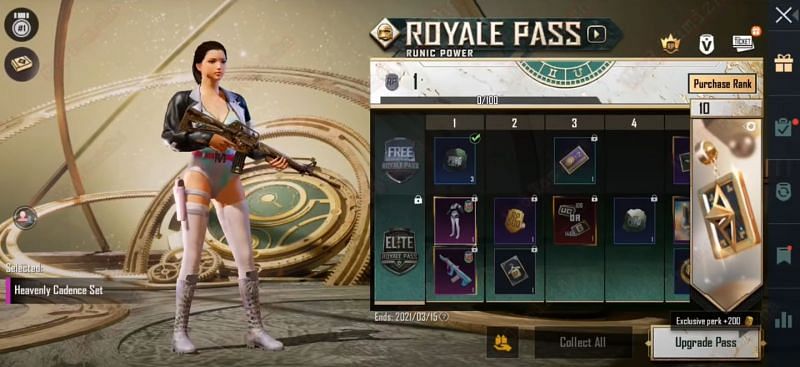 Players can watch the following video to view more leaks of the PUBG Mobile Season 18 Royale Pass: