PUBG Mobile KR is one of the most played battle royale games on the mobile platform. It has different versions, including Global, Taiwan, Vietnam, and Korea, which can only be played by users in specific regions. For instance, only players from the KR & JP region can download the Korean version of the game from Google Play Store.
PUBG Mobile Korean (KR) 1.5 update has been released officially, adding many new features such as the new MG3 Gun, Binoculars equipment, Air Conveyor Launcher, and so on. Moreover, a new Anti Gravity motorcycle has also been introduced, which can hover above the ground and water at low altitudes. Here are the complete patch notes of the update.
The Global and Korean versions are the most popular ones of the bunch. While PUBG Corporation published the Korean version of the game, Tencent Games published the Global version.
Both games are identical when it comes to game mechanics. However, there are also a few subtle differences between them.
In the Korean version of the game, the AG (Ace Gold) currency is absent. It instead has a Donkatsu Medal, which can be used to open several classic and premium crates. Players can obtain several items from these crates.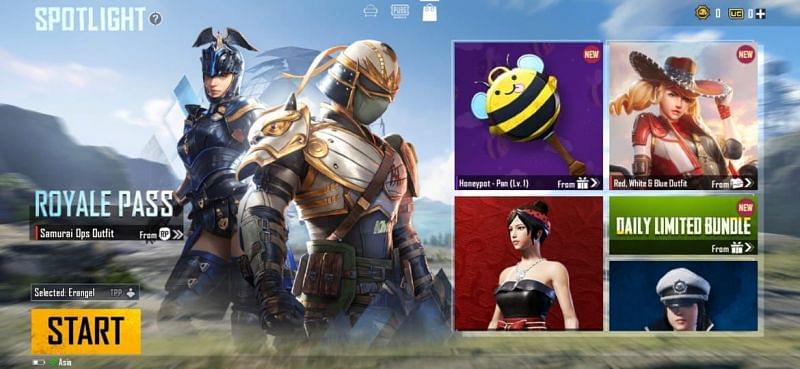 Players can also obtain this currency quickly by completing in-game activities. They can also earn them as a part of the daily login reward. Hence, players can surely open more crates without spending money.
PUBG Mobile Korean version features several region-specific and exclusive in-game events which offer the players an opportunity to get various exclusive items.
For example, as part of the sign-in event, players will receive 2 Donkatsu Medals. Players can also obtain up to 50 medals through the Gift Box Login Event Reward.
How to download and install PUBG Mobile Korean (KR) version on Android:
download the New Update of the PUBG Mobile KR XAPK file.
APK Download Link: https://bit.ly/3e137Vg
OBB Download Link: https://bit.ly/3woLXXT
Change the extension of the downloaded file.XApk to. Zip by renaming it.
Extract both the PUBG Mobile KR APK and OBB files into a folder.
Install the PUBG Mobile KR APK file.
Create a folder in Android/OBB and rename it to

 

com.pubg.krmobile.
Copy and paste the OBB files into this folder.
Open the PUBG Mobile Korean application and enjoy the game.
The total download size is around 1.9 GB, and it will require approximately 4 GB of free storage space to accommodate the game files.
The KR version is only available in the Google Play Store of Korea and Japan and not any other region. The KR version also has a different coin, known as the Donkatsu Medal, which can be used to open exclusive crates.
Along with free legendary gun skins, players can also play with their global version friends from the Korean version.