Free Fire, the online multiplayer battle royale mobile game developed by Garena, has amassed a vast player base, with millions of users logging in to play each day. The game boasts an array of features and events that allow players to enhance their skills and earn rewards in the form of in-game collectibles and currencies.
One of the standout features of Free Fire is the developers' dedication to catering to all segments of their fanbase, including players who may have financial constraints. The game provides a fair chance for everyone to earn free rewards, ensuring that players who are unable to spend real money on in-game items can still enjoy the full gaming experience.
Players can earn free rewards in Free Fire by staying alert to the updates and events that are frequently released. Garena provides promotions that players can redeem to obtain rewards. To redeem these rewards, players must enter the 12 to 16-digit codes on the game's official rewards redemption site.
How to redeem Free Fire reward codes?
Redeeming rewards in Free Fire is a straightforward process that primarily requires players to be active in the game and stay vigilant for any new events or announcements. It is important to note that reward codes are not always readily available and are typically only offered during special events or festivals. However, Garena occasionally launches promotional offers as gifts to celebrate special occasions and show their gratitude to players. Players can find reward codes on Garena's official website, making it crucial to stay updated by frequently checking the site for new updates. For players seeking to gain an advantage with new weapons and gear, staying tuned to the website is critical. The steps to redeem rewards are outlined below: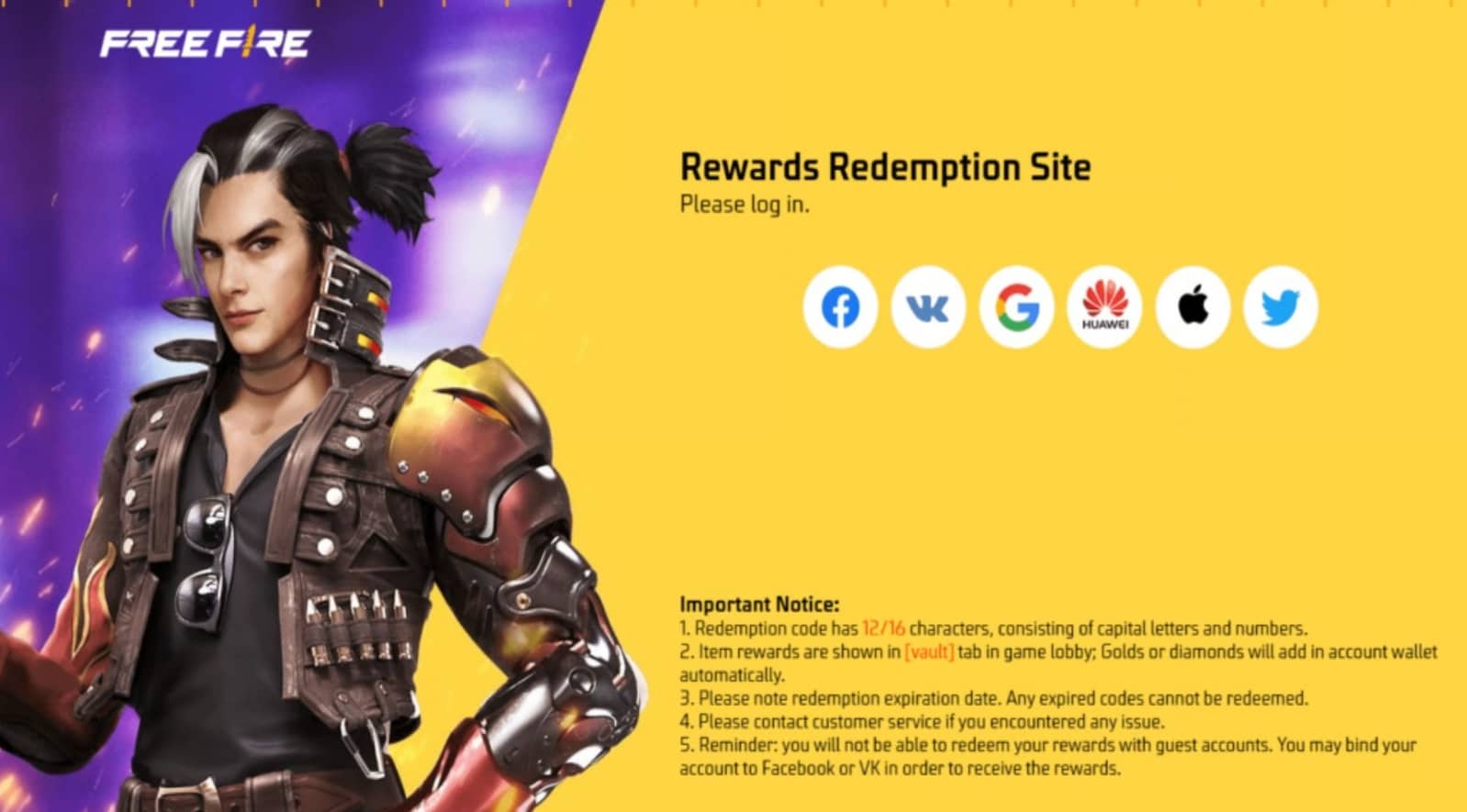 To redeem rewards in Free Fire, follow the simple steps outlined below:
Step 1: Visit Garena's official Rewards Redemption website or Ahmedhub's FF Redeem Code section to check for active codes.
Step 2: Log in to your Free Fire account, as guest accounts are not eligible for reward redemption.
Step 3: Enter the code in the text box and click on confirm to activate the code.
Step 4: Once the code is activated, you can claim your rewards by opening the app and checking your in-game mailbox. If you receive in-game currency rewards, they will be automatically credited to your account.
Note that if a code doesn't work, it may have already been used or expired. With the upcoming OB39 update, players are advised to stay alert for new events, features, and items. Additionally, Garena may release new reward codes on their website as part of the update, making it crucial to keep a lookout.
It is important to keep in mind that the promotional offers in Free Fire are limited and the redeem codes should be used as soon as possible. However, players in India should note that due to government restrictions, they are advised not to download or play Free Fire or its Advance Server. They should wait for the release of these features in the MAX version.